Master Well P&L
Financials ››
Master Well P&L for Company and Working Interest.
Select Financials - Wells - Master P&L (Working Interest and Company Interest)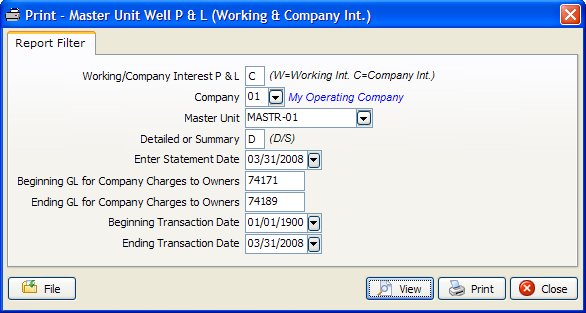 This reports is just like the Well P & L for Company or Working Interest except this is for the Master Unit. You can also print a Detailed or Summary report for a Master Unit. The Summary report will print a Total for all units for the specified Master Unit. The Detail Master Unit P & L will add each GL number together for all the Wells on the Master Unit.
Created with the Personal Edition of HelpNDoc: Easily create EBooks