Owners to Net Out
JIB ›› Tools/Settings for Op. Statements ››
Net Out = Expenses will be deducted from Revenue
Select JIB - Tools for Statements - Owners to Net Out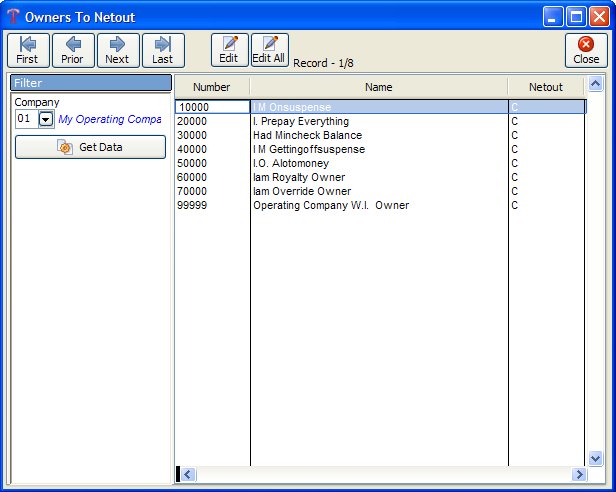 If an owner needs to be changed from his current netout status in the Owner/Customer file, you can change how he is to be netted out by using this routine.
Netout codes determines if expenses are deducted from revenue on the Operating Statement and the Revenue check. There are three ways to netout.
C= Combine all units together (subtract all expenses from all revenue).
E= Each unit can be netted separately (no combining of units).
N= No netout of any kind for the owner.
Created with the Personal Edition of HelpNDoc: Easy to use tool to create HTML Help files and Help web sites