Prepare Checks
Accounts Payable ›› A/P Computer Printed Checks ››
Select Accounts Payable - Computer Checks - Prepare Checks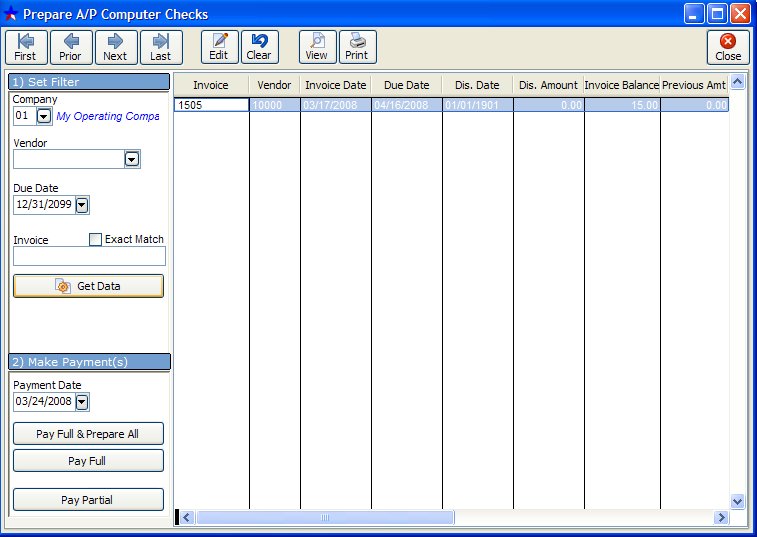 Enter Company Number and Vendor Number, then click 'Get Data'. Any open invoices for that Vendor will pull up. You will then have the option to 'Pay Full & Prepare All', 'Pay Full' or make a 'Pay Partial'.
Here is an example of the 'Pay Partial' menu screen.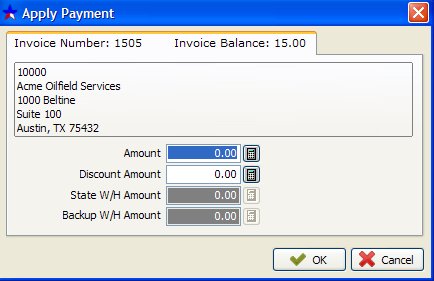 Enter amount of the payment then click on OK. You will then be taken back to your filter page. Once you have prepared your A/P checks you are now ready to Print your Prepared Checks.
Created with the Personal Edition of HelpNDoc: Free iPhone documentation generator