Print Past Operating Statements
JIB ›› Past Statements ››
Print Past Operating Statements
You have the option to print past Operating Statements that have previously been updated. You will have a display screen showing saved Operating Statements that you will be able to select from. Once you select the set of statements you want to print, you then have the option to print or display all statements within that set, or filter by owner number for certain owners. This is an additional program that Roughneck sells and it does require larger disk storage. If you are interested please call. This program SAVES TIME & MONEY from printing a second set of Operating Statements.
If you have this option, you will be asked about saving the Operating Statements during the Update for them.
Select JIB - Past Statements - Print Past Statements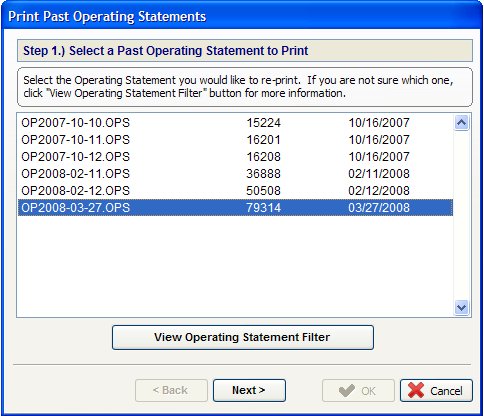 Select the statement you would like to View or Print. You can click on 'View Operating Statement Filter' to verify this is the correct statement. Then click your Next button.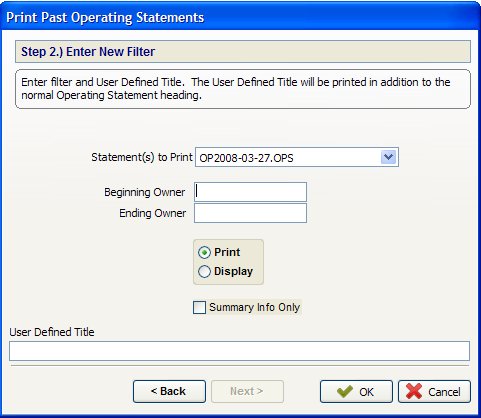 You can select to Print/Display all Owner's on that specific run or put in a range of Owner's. The User Defined Title will print at the top of your Operating Statements. Some Operators will put "Duplicate Operating Statement" for their title.
Created with the Personal Edition of HelpNDoc: Full-featured Documentation generator